The Winery
Our Wines
Grappa
Gift packs
Picture Gallery
Where We Are
Contacts
Home Page
Map of DOC region
b o n a r d a p i e m o n t e
Denomination of controlled origin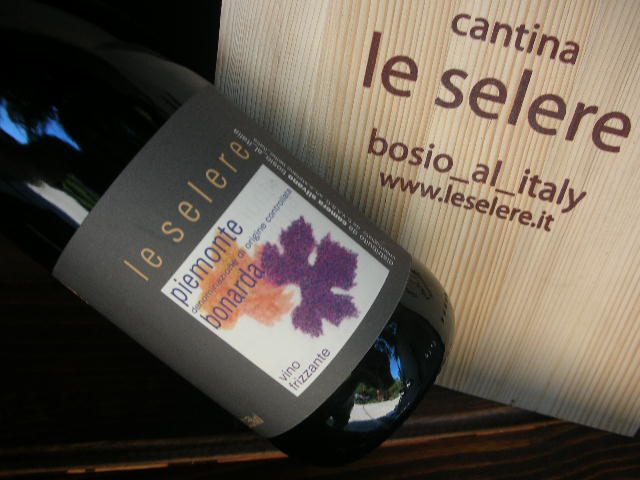 Slightly sparkling wine of intense ruby red colour with violet notes, obtained from the wine-making of grapes of croatina variety produced in some areas of the provinces of Alessandria, Asti and Cuneo.
Intense aroma, delicate and rich with notes of fruit.
Structured with bright and evanescent red froth.
Fresh taste, with a good balance between dry and round sensations, persistent aroma.
To be drunk young with first dishes with meat sauces, vegetables or mushrooms sauce, with red meats, salamis and good ripe cheeses.
To be served at room temperature.
Alcoholic content 11,5% vol.