The Winery
Our Wines
Grappa
Gift packs
Picture Gallery
Where We Are
Contacts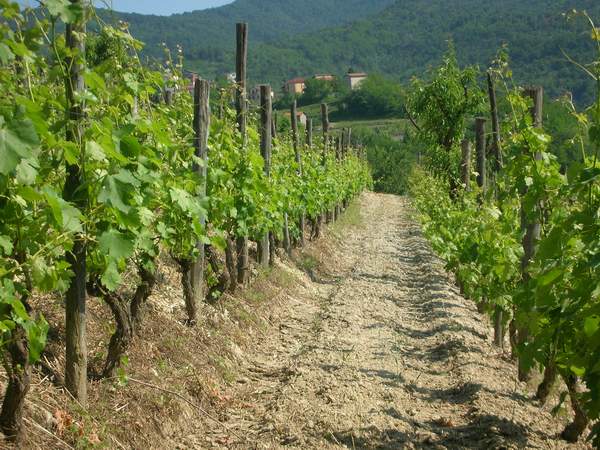 The cultivation of the vine is a tradition handed down from father to son in Bosio, on the Appennine foothills of the Piedmont region, where "Le Selere" winery is located.
The territory of the vineyards includes both the white Gavi denomination and the red Dolcetto di Ovada.
The steep hillslopes where most of our wines are planted have ensured the continued use of most manual and traditional farming techniques where machines cannot be used.
The key vineyards are "Le Selere" and "Sotto alla Serra", thanks to a fortunate match of soil and exposure to the sun.
The "Le Selere" winery is a small family own enterprise, dedicated to the creation of small quantities of special wines using the traditional care and expertise of Piedmontese wine-making.
Our leading wines are the Cortese di Gavi, the Dolcetto di Ovada, and the Piemonte Barbera, all of which are vinified and bottled in the estate winery near the historic centre of Bosio. We still use the old stone vats as part of the wine-making process, as well as modern techniques and barrels for finishing our products.
We bottle all our wines ourselves on new bottling line, and our customers can purchase their preferred wines directly in the winery, or have them delivered directly to their homes by our own vehicles both in the Liguria region and in the province of Alessandria and by courier to other destinations.