The Winery
Our Wines
Grappa
Gift packs
Picture Gallery
Where We Are
Contacts
Home Page
Map of DOCG region
g a v i
Denomination of controlled and guaranteed origin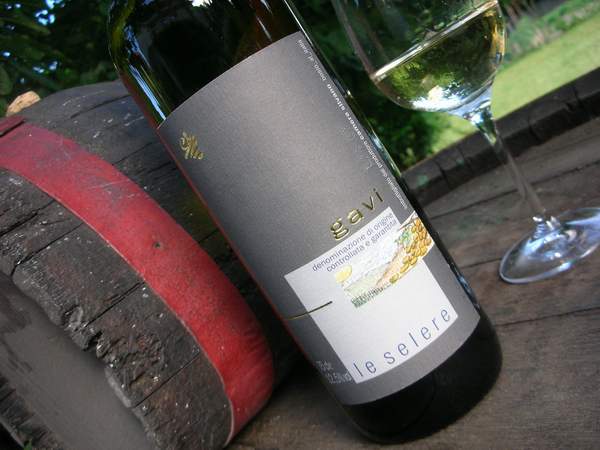 Obtained from a white wine-making, with soft pressing and controlled fermentation, of our grapes of Cortese variety which are harvested in "Selere" and "Sotto alla Serra" vineyards, prized for their favourable exposure.
Extremely delicate wine with pale yellow colour; dry and pleasant taste, fresh and well-balanced flavour.
Delicate aroma, recalls fresh fruit.
Excellent aperitif, it links well with appetizers, fish, white meats and soft and young cheeses.
To be served at a temperature between 10° and 12° C.
Alcoholic content 12,5%.